Photonic Materials & Devices
Optics & Photonics are all about generating, controlling, and harvesting light – which is simply not possible without linear/nonlinear optical materials.
Thus, we explore new materials-, synthesis-, and deposition technologies for, e.g., luminescent nanoparticles, organic films, or photoresists. In addition, novel concepts like plasmonics, photonic crystals, photonic metamaterials, and transformation optics have emerged throughout the last decade, providing completely new conceptual opportunities regarding the design of photonic materials and devices. Furthermore, two-dimensional and three-dimensional lithography as well as chemical synthesis approaches have improved considerably such that photonic structures previously believed to be inaccessible have come into reach. This research is, for example, driven by the quest for ever faster and smaller devices for telecommunications, by biomedical material requirements, or by the need for more efficient and/or less expensive solar-energy conversion. By developing key technologies like three-dimensional direct laser writing (DLW), Research Area I also provides the basis for parts of Research Area III 'Biomedical Photonics'.
Future Aims & Goals
Future aims in this research area are the design and realization of novel material functionalities and of ever smaller and/or faster devices. To achieve this goal experimentally, serious lithography challenges have to be tackled, especially regarding three-dimensional structures. Furthermore, theory has to progress towards quantitative modeling of complex photonic nanostructures with predictive power.
Research Highlights
Metamaterials
Telecommunication Devices
Luminescent Nanoparticles
Participating Institutes and Research Groups
| | |
| --- | --- |
| | Institute of Applied Physics |
| | Institute of Inorganic Chemistry |
| | Institute for Theoretical Solid State Physics |
Prof. Dr. Martin Wegener
Speaker of Research Area I
martin wegenerDfw5∂kit edu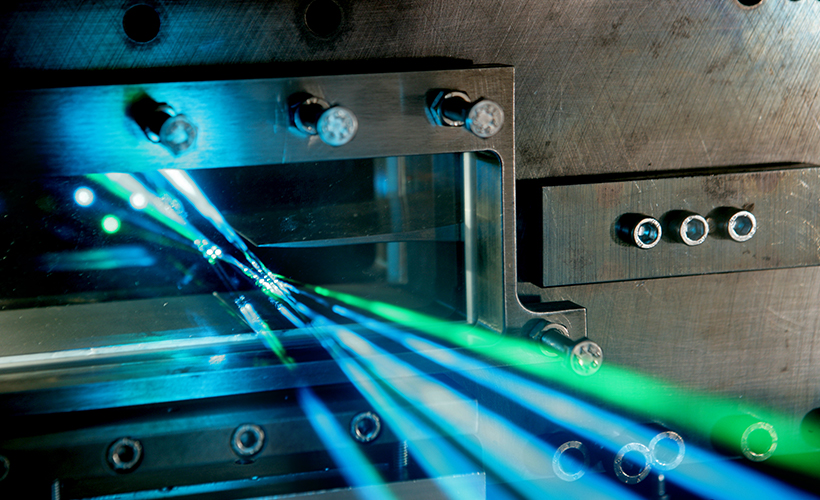 M.Sc. in Optics & Photonics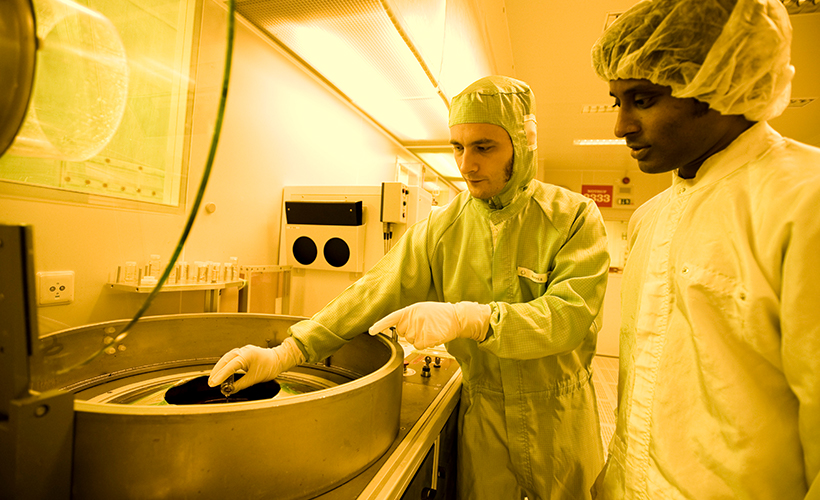 Ph.D. in Optics & Photonics