Enrollment
If you have been accepted into the KSOP Master in Optics & Photonics program, your journey begins in becoming a KSOP student! The KSOP Admissions Department will send you helpful and important information in a variety of emails until your start in October to ensure a smooth beginning of your first semester. This will include information about visa, accommodation, life in Karlsruhe, dates and timetables, helpful to-do lists, and more! We will also offer online info sessions to further inform you on your next steps as well as answer any of your questions. You will also receive direct contact with our student office team so they can assist you in any of your needs.
Enrollment cannot be deferred to a later semester. If you wish to start at a later date then you will have to go through the admissions process again.
Attention! Please bear in mind that you need to hand in the following documents upon enrollment in October.
Diploma
In case you have applied with a preliminary transcript of records, you must hand in the diploma of the completed degree (e.g., Bachelor´s degree / Graduate diploma) upon enrollment.
English Proficiency Test
Please bring with you one of the English proficiency tests that you have mentioned in the dropdown menu while applying in the application portal
| | |
| --- | --- |
| TOEFL | (Test of English as a Foreign Language) with a minimum of 570 paper-based test, 250 points computer-based test or 88 points internet-based test (institution code of KSOP: B618) Attention! Only certificates that were sent directly by ETS will be taken into account! |
| IELTS | (International English Language Testing System) band with a minimum of 6.5. Please send us a copy including the Test Report Form (TRF) number and we will confirm it with the IELTS Verification Service. |
| CAE | University of Cambridge Certificate in Advanced English |
| CPE | University of Cambridge Certificate of Proficiency in English |
| UNIcert | At least at level II |
It is possible to replace the above tests with a certificate of your university stating that you have completed your studies in English. The test is not necessary if your mother tongue is English or you have completed your former study program in English. In this case the official language of your former study program has to be mentioned on the final certificate, its supplement or the transcript of records.
Proof of English proficiency by means of one of the above tests is not required for applicants with:
a university degree from a university with English as the sole language of instruction and examination
English as the sole and official language of the degree program completed must be indicated in the Diploma Supplement, the Transcript of Records or the degree certificate
other confirmations of the language of instruction and examination are not accepted as proof of language skills.
Not accepted as proof of language proficiency:
A baccalaureate certificate, whereby the foreign language must have been taken for at least 5 years of learning up to the degree entitling the holder to admission to higher education, and the degree certificate must have been issued by the university.
260 or average grade of the last two learning years of the language course must be at least equivalent to the German grade 4 (sufficient) or at least 5 points.
The admission and selection statutes for the specific degree programs may contain other regulations.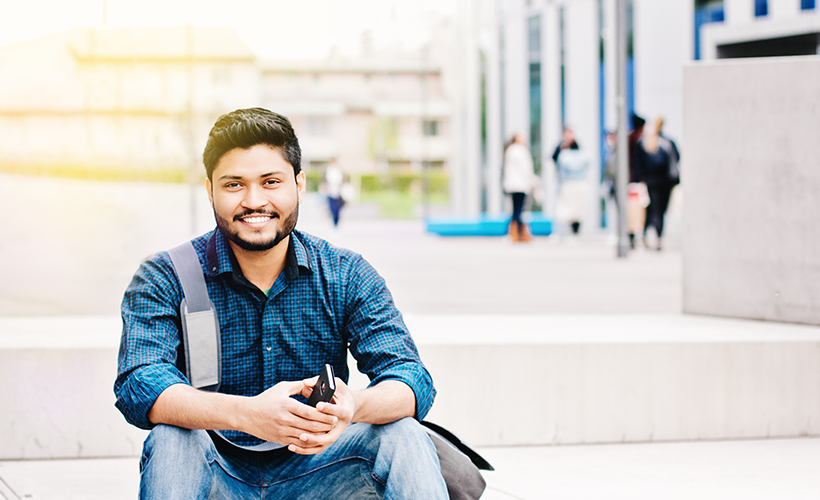 M.Sc. in Optics & Photonics