In 2009, the Karlsruhe I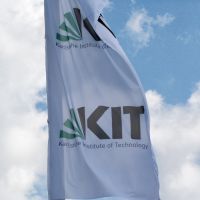 nstitute of Technology (KIT) was founded by a merger of Forschungszentrum Karlsruhe and Universität Karlsruhe.
A cooperation results in a merger, both institutions are now an entity. KIT assumes the tasks, rights, obligations, authorities, and responsibilities of the former Forschungszentrum and the former Universität Karlsruhe. All contractual relations will continue to exist. KIT combines the potentials of a research center and a university in a unique manner. With roundabout 8000 employees and an annual budget of about 700 million Euros, KIT has the potential of becoming a leading institution in selected science disciplines in the world.
The former Forschungszentrum Karlsruhe (FZK) was a member of the Helmholtz Association. The FZK was one of the biggest science and engineering research institutions in Europe. It was founded jointly by the Federal Republic of Germany and the State of Baden-Württemberg.


Recalling the role of optics & photonics as a multidisciplinary enabling technology, it is of crucial importance that engineering as well as basic science departments contribute to the KSOP. Most of the departements are situated on the Campus South, the former area of the Universität Karlsruhe, which is located in the city center of Karlsruhe. The contributing departements are:
The Karlsruhe School of Optics & Photonics takes also advantage of the excellent infrastructure and technological possibilities at the KIT institutes on Campus North, the former Forschungszentrum Karlsruhe (FZK). The mutual interaction with the world-class research groups and the possibility to carry out experiments provides excellent conditions for Master and especially for Ph.D. students. Three institutes of the Campus North of the Karlsruhe Institute of Technology participate directly in the Karlsruhe School of Optics & Photonics:
Virtual Institute for Bio-Imaging