Welcome to the KSOP - Karlsruhe School of Optics & Photonics
Multidisciplinary Environment for First-Class Research, Education, and Innovation.
The Karlsruhe School of Optics & Photonics (KSOP), Graduate School at the Karlsruhe Institute of Technology, provides both multidisciplinary Master and Doctorate Programs in Optics & Photonics taught in English. The educational concept is designed to qualify students for accelerated careers at world leading academic institutions and in high-technology industries. KSOP also has a strong focus on research which shows by the many publications, patents, awards and more that have been achieved by KSOP students, alumni, professors, and members.
Students benefit from cooperations with the Optics industry. Partnerships with global corporations such as ZEISS, Polytec, and BOSCH, as well as with small and medium-sized enterprises facilitate their first career steps for those who are heading towards the industry. On top, KSOP provides its students with additional career training, networking events, free language courses and state of the art labs.
KIT Ranks #1
The QS Graduate Employability Ranking 2022 lists KIT as number 1 in Germany, top 10 in Europe, 46th in international comparison.
Read more here
Wegener Team Published in Nature Communications
Congratulations to KSOP Research Area I Speaker Prof. Dr. Martin Wegener and his team in having their article "Roton-like acoustical dispersion relations in 3D metamaterials" published by Nature Communications!
Read more here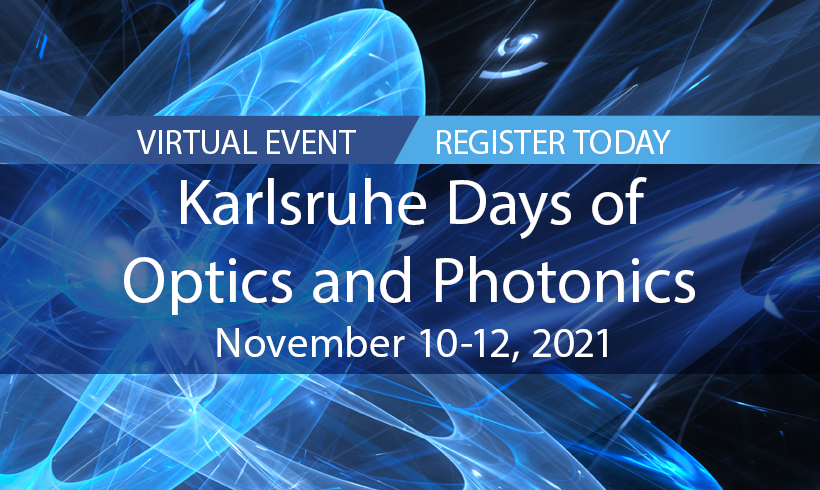 Register Today: KDOP
The bi-annual Karlsruhe Days of Optics & Photonics (KDOP) 2021 will be taking place in November 2021. Take a look at our international speakers! Registration is now open.
Experience it
Corona Virus
For updated information about the Corona Virus in regards to the Karlsruhe Institute of Technology (KIT), please visit their FAQ website.
Read more here